________________________
2023 HALLOWEEN BONFIRE
Doors open at 6:30pm
Hot dogs – cocoa/coffee – glow sticks – costume contest
Check out our super scary Haunted Hall!
Reminder – Family fireworks are allowed tonight until midnight.
Please prepare your pets & animals.
______________________________________________________
Campfires Now Allowed
Campfires are once again allowed in Metchosin! Please keep to the regulated size of .5m x .5m.
Wood burning beach fires are always prohibited – propane fire pits are allowed on the beach.
Open yard debris burning will open October 1, 2023. Piles no larger then 2m x 2m out by 6pm.
---
METCHOSIN FIRESMART
We have been fortunate to receive several exciting grant opportunities to support and engage in FireSmart activities throughout Metchosin and Sc'ianew First Nation.
Community Wildfire Resiliency Plan
FireSmart Home Assessments
Local Chipping Program
FireSmart Home Rebates
Keep your eyes on our Metchosin FireSmart Facebook Page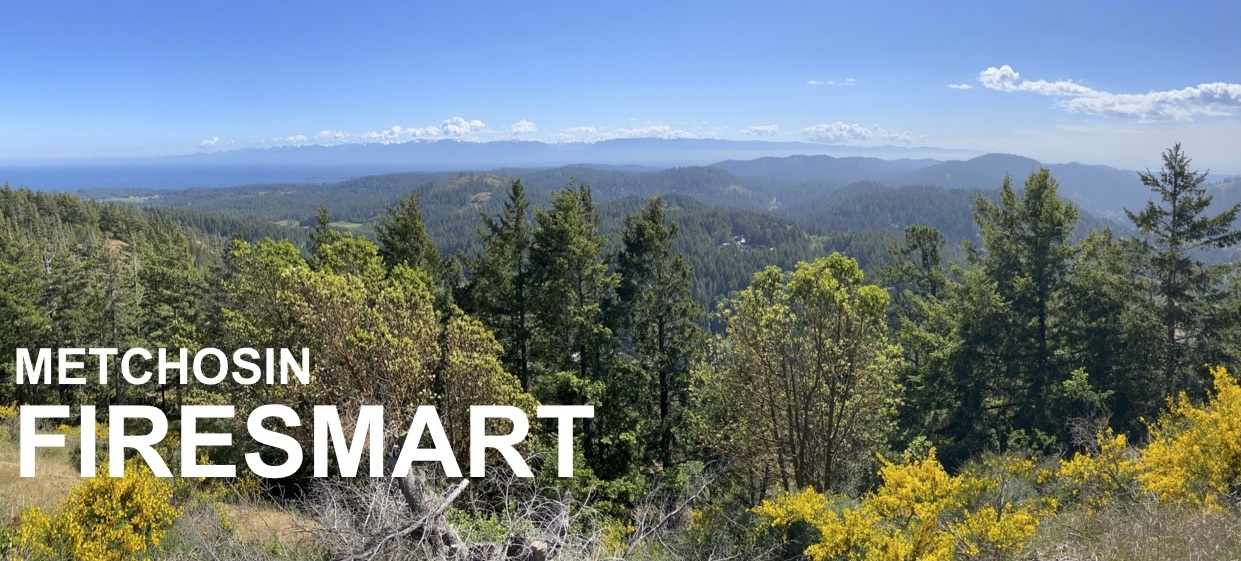 ---
The District of Metchosin encompasses 17,396 acres of varying terrain and over 2,000 acres of foreshore.  This very rural community is home to 5,000 residents, four schools, a Federal prison, three military bases, several fuel marinas and a First Nations Reserve.
The Metchosin Fire Department consists of 1 fire station and 38 volunteer firefighters. Our Firehall is situated in the Village core and is the hub of many community events. Four full-time firefighting personnel are staffed by the District and respond to emergencies during normal business hours Monday to Friday.
The Fire Department responds to approximately 450 calls per year, which include various public assists, fires, motor vehicle accidents and medical emergencies. Apparatus include 3 engines, 1 tanker, 1 rescue, 1 duty vehicles for transporting personnel and additional equipment, and an all terrain vehicle for remote rescues.
All fire calls are dispatched through the CRD Fire Dispatch centre in Langford.  All volunteers are required to carry pagers, supplied to them by the Fire Department, for notification purposes.  When an emergency arises, volunteers are to respond directly to the fire station for response.
All volunteers share in the responsibility for the maintenance of apparatus and equipment.  Volunteers are responsible to assist with cleaning of apparatus and equipment after an emergency incident and training sessions.
Under the direction of the Fire Chief and Training Officers, all firefighters are required to participate in the training program which incorporates and emphasizes safety and education. Additionally all active members of the Fire Department, are also required to assist and participate in various community activities and public education events throughout the year.