Broom Burning Day    |    Metchosin Day  |    Halloween    |    
Remembrance Day   |  Festival of Lights    |    Breakfast with Santa    |

---
Fireproof Metchosin Day / Broom Burning Day
Sunday, April 24, 2016
Organized by: Metchosin Fire Department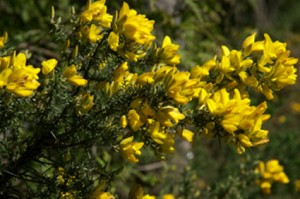 Help prevent forest fires in your neighbourhood this summer by removing broom and gorse from the roadside in front of your property. A careless toss of a cigarette could spell disaster if it lands in a dense patch of broom or gorse.
Read MoreRead Less

However, it is preferable if all broom/gorse/blackberry bushes  are burnt or composted on site, or they can be brought to the firehall. If you have any concerns about burning on your property, please call the Fire Hall at 250-478-1307 and they will answer your questions. Generally you should keep the fires small (no larger than 6 ft in diameter), away from trees and other flammable materials. Keep a source of water nearby to douse any unexpected flare-ups.

Fires to be fully extinguished by 6 pm (no smoke or flame).

ROADSIDE PICKUP

This year we are again offering ROADSIDE PICKUP on Tuesday and Wednesday, March 29 and 30, but ONLY of broom/gorse or blackberry bushes. Any wooden planks, heavy branches, furniture or other trash will be left at the roadside. PILES MUST NOT EXCEED 8 FT X 8 FT, BUT YOU CAN HAVE SEVERAL PILES. JUST MAKE SURE THEY ARE OFF THE ROAD. Very large piles require a backhoe to pick them up, which also means extra labour for traffic control, and becomes too expensive for the District to absorb.

To take advantage of this offer, please call the District Office at 250-474-3167 and leave your house number and a telephone number, so that the Works Crew can plot the most efficient pickup routes.

Photographs for Muse

Take lots of photos, and send the best to the Metchosin Muse (metmuse@shaw.ca).  The best photo of this year's Broom Bash will be used to advertise next year's Big Broom Battle. You might even find yourself on the cover!!

Broom And Gorse Removal Tips
Pull if the stem diameter is smaller than a pencil.
Cut below the surface to the first sideways root on larger plants, very large plants can be cut higher, older broom plants will not usually re-sprout. Gorse is more likely to re-sprout and should be cut to 5 cm below the soil.
Cut dead plants to ground level or pull if very loose.
Minimize disturbance to the soil. The greater the soil disturbance, the more seedlings will germinate.
Wear welding gloves, goggles and impenetrable clothing to work with gorse, as it has vicious spines which are difficult to avoid.
The Community House has two broom pullers for rent although you should be aware of how much soil disturbance these might cause. If there is a good deal of bare soil, you might consider seeding over with grass seed or native plants to reduce the number of broom and gorse seedlings that can survive.

Call Heather at 478-5155 to reserve.

Back to Top
---
Metchosin Day
Every year on the Sunday after Labour Day Organized by: Metchosin District Location: Municipal Grounds (behind the Fire Hall on Happy Valley Road)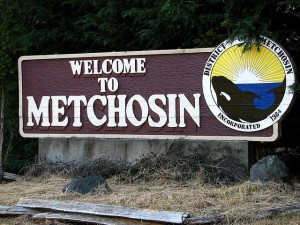 Metchosin Day is a fun day and free community event for the whole family held each year on the Sunday after Labour Day.
For more information, visit the
District of Metchosin website.
Back to Top
---
Halloween (postponed due to COVID)
October 31 (Depending on weather and cloud cover)
Between 6:30pm – 8:30pm
Organized by: Metchosin Fire Department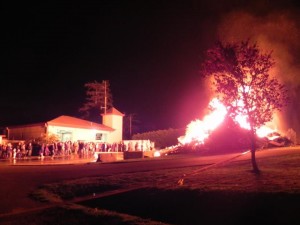 6:30pm : Hot Dogs, Hot Chocolate and Coffee
7:30pm : Costume Contest
8:00 – 8:30pm : Fireworks ( Depending on weather and cloud cover: Between 8:00pm – 8:30pm: 5 Min Warning: Fire Hall Siren to sound, 3 Min Warning: Single firework set off, Firework show to start – length 10 – 15 minutes.
While fireworks can be lots of fun for us, they're often a nightmare for pets. As well as being stressful for them, animals have really acute hearing and loud bangs and whistles can even cause them pain. Click here to view our simple guideline
---
Remembrance Day (limited activities due to COVID)
Remembrance Day Ceremony
November 11 at 10:45 am
St. Mary the Virgin Heritage Church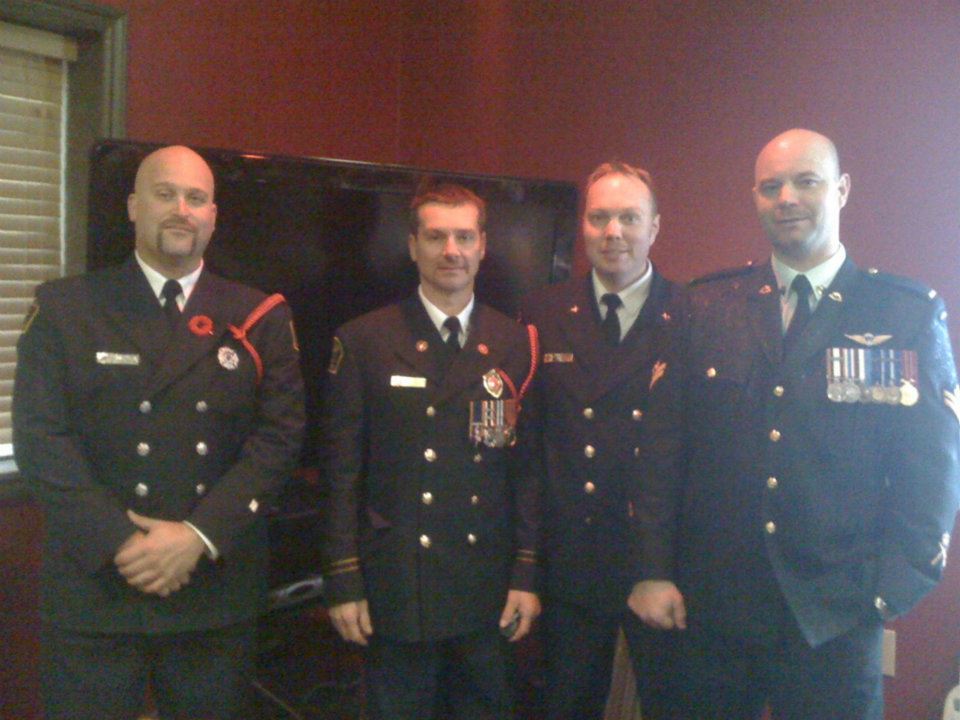 Please join the 14th Juan de Fuca Scouts and Guides at 10:45 am for the march from the Metchosin Fire Hall to the St. Mary the Virgin Heritage Church.  The Remembrance Day ceremony begins at 10:55 am.  Refreshments will be served at the Fire Hall following the ceremony.
Please note that Happy Valley Road will be closed to traffic at Rocky Point Road and Metchosin Road will be closed from Pears Road to Happy Valley Road for 20-30 minutes during the ceremony.  Local traffic will have access, but there may be delays.  Please use the Glen Forest Way/Pears Road detour if possible during this time.
---
---
BREAKFAST WITH SANTA (postponed due to COVID)
 Metchosin Fire Hall – FREE
Organized by: Metchosin Fire Department & Santa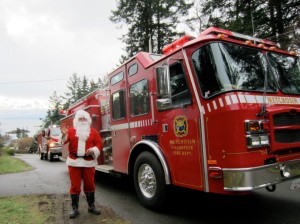 Join us for a pancake breakfast with Santa – hot coffee/tea, hot chocolate and kids crafts – and don't forget a picture and visit with the Big Guy himself!
If someone you know is unable to get out to visit with Santa – please let us know – we can make special arrangement to get Santa to them!  No one goes without a visit from Santa here in Metchosin!
---